Workshop Visual Notes – Back to the drawing board
Vrijdag 20 mei Workshop Visual Notes – Back to the drawing board
Twee bedrijven die samen gekozen hebben om de werknemers weer te leren visualiseren: Alliancys en Kisuma Chemicals. Zij kozen voor een workshop onder leiding van Wytze Veenstra van Visual Notes.
Door middel van heel veel (bijna iets teveel) tekenen hebben zij een mooie stap genomen richting visueler werken.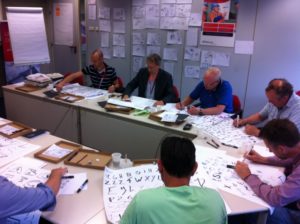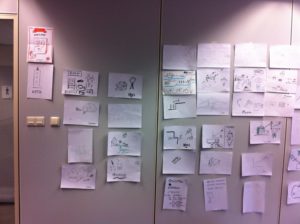 Visueler werken
Benieuwd naar de mogelijkheden om zelf visueler te werken? Of ben je benieuwd of er visuel strategisch talent rondloopt in je onderneming? Of ben je benieuwd wat de basis training inhoudt?
Programma
Het programma bestaat uit verschillende oefeningen maar ook de mogelijkheid om actuele cases in te brengen. Ter plekke kijken we naar het niveau en de vorderingen en passen indien nodig aan.
Neem vrijblijvend contact met ons op!
Tel 0614155903